The play-to-earn beta release is now in the final stages of pen testing with world-renowned gaming audit company Quinel. We are ensuring that every aspect of gameplay is both secure and fair — and we don't want you to just take our word for it.
Quinel is a leading independent and internationally accredited testing laboratory/inspection body in the field of gaming, serving the industry for almost 10 years and has laboratories in Italy, Malta, UK and Argentina leveraging international expertise. Quinel's independent position, expertise, and technical competencies are guaranteed by international accreditations.
Polker have contracted Quinel for the undertaking of a penetration test to measure the security level of their network. Any issues with security, if found, will be reported and a fix will be issued in the report.
We are confident the game is secure — but don't want just us to be confident, we want you all to be confident.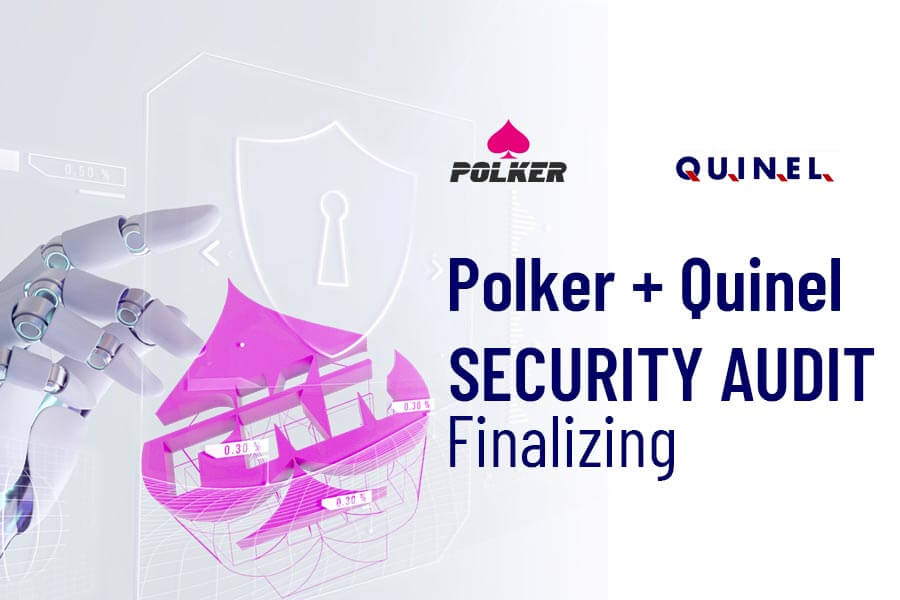 Competition Ongoing
Since we are feeling generous, in addition to the 500 person giveaway, 10 lucky winners will walk away with one of our own Polker NFTs!
1st Place is now Holo Ultra-Rare NFT — Previously sold on OpenSea for 3.3ETH!