Polker.Game –  moving towards a fully decentralized gameplay system with support from Chainlink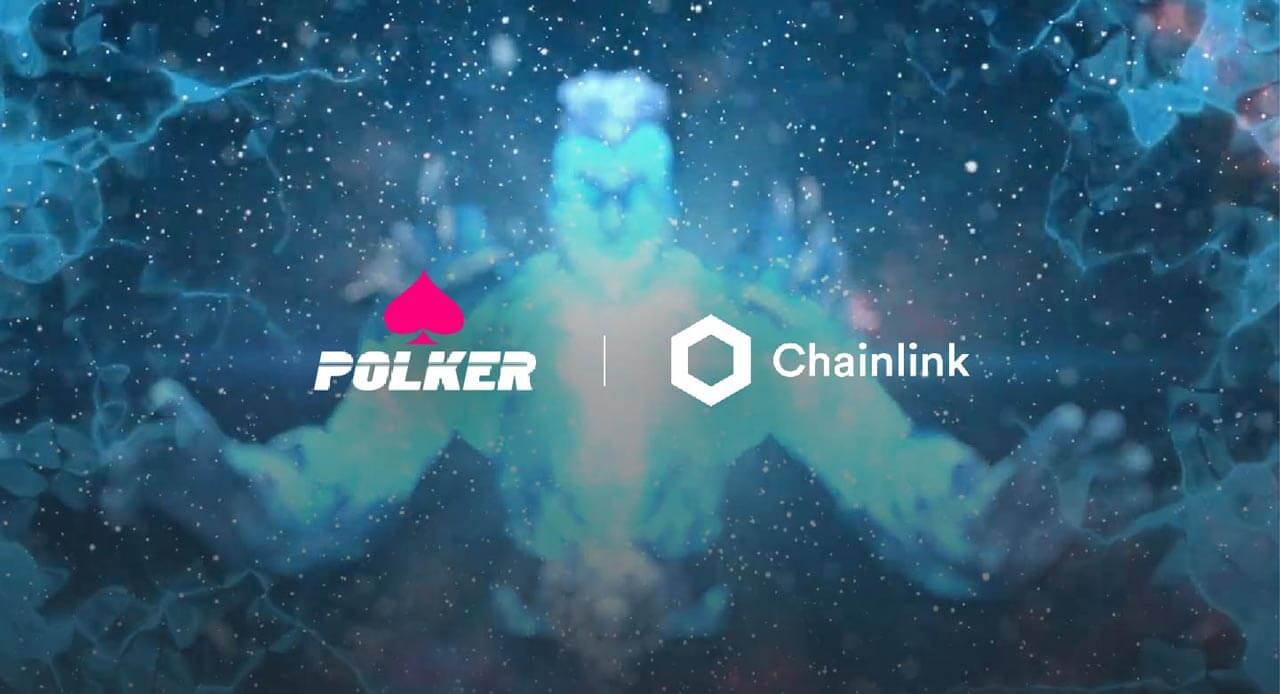 Polker is proud to announce the upcoming integration of Chainlink Price Feeds. By integrating Chainlink-powered decentralized oracles, the Polker platform will be able to offer an even more decentralized and trusted service to players.
The initial Chainlink Price Feed implementation will replace the current price feed API within Polker's patented Multi Crypto Marketplace protocol. Although migrating the previous API to Chainlink Price Feeds is impressive, Polker has a lot more planned with Chainlink in the future.
Polker.Game & Chainlink
Polker's patented Multi Crypto Marketplace solution requires that all cryptocurrency prices are updated correctly in real-time. The protocol currently uses an API that pulls live price data from multiple sources, checks for anomalies, and updates the prices in real-time. Although the system works fine, Polker doesn't just want things to just 'work fine' – we want excellence. For this reason, Polker has been in communication with Chainlink and will be upgrading the price feed system within the Multi Crypto Marketplace to Chainlink Price Feeds—pre-built decentralized oracle networks that maintain on-chain price feeds for various crypto and traditional assets.
Chainlink Price Feeds have been rigorously tested in production over an extensive period of time, already helping to secure tens of billions in value across DeFi and GameFi. Chainlink Price Feeds help ensure that smart contract protocols are using highly secure and reliable data when quoting asset prices to users or triggering smart contract functions. 
Some of the specific optimizations of Chainlink Price Feeds include:
High-Quality Data

— Data is sourced from numerous premium data aggregators like BraveNewCoin and Kaiko, leading to volume-adjusted global market prices with robust market coverage.

Reliable Nodes

— Price feeds are secured by a decentralized network of independent, security-reviewed, Sybil-resistant oracle nodes run by leading blockchain DevOps teams with a proven history of hyper-reliability.

Decentralized Infrastructure

— Both the data sourcing and transmission on-chain are decentralized, removing any central point of failure.

Transparency

 — Chainlink provides a robust reputation framework and set of on-chain monitoring tools that allow users to independently verify the historical performance of node operators and oracle networks, as well as check the real-time prices being offered.
The decision to implement Chainlink benefits both the platform and of course the players. Having a decentralized on-chain price feed removes the element of trust required from the current centralized price feed system, which is excellent news for players on the Polker platform. 

After the recent grant from the Polygon Foundation, the integration of Chainlink into Polker is another important step forward. Additionally, with Chainlink already natively integrated on Polygon, adding Chainlink oracles to Polker will be an easy engineering lift.
The Future of Chainlink & Polker
Integrating Chainlink Price Feeds is the priority for Polker and current development. However, Chainlink provides a number of additional solutions that Polker will implement in due time.
In the future, Polker intends to develop a version of the Multi Crypto Marketplace that removes the element of centralization during gameplay. Players will be able to deposit their crypto into a smart contract that locks the native token and issues a wrapped token on a Layer 2 solution.
For example, player one deposits 400 XRP and receives 400 PolkerXRP for gameplay. SImilarly, player two deposits 0.2 BTC and receives 0.2 PolkerBTC for gameplay. Since all players are now using the wrapped token, they are all on the same blockchain instead of being stuck on their native chains. Once gameplay ends, if player one holds 100 PolkerXRP and 0.05 PolkerBTC, they can redeem the equivalent in native XRP and BTC. 
This will allow for quick and easy layer 2 transfers on Polygon and other chains in the future. It will also accelerate transactions between players during gameplay, resulting in reduced transaction fees and combating network congestion on individual blockchains.
About Chainlink
Chainlink is the industry standard oracle network for powering hybrid smart contracts. Chainlink Decentralized Oracle Networks provide developers with the largest collection of high-quality data sources and secure off-chain computations to expand the capabilities of smart contracts on any blockchain. Managed by a global, decentralized community, Chainlink currently secures billions of dollars in value for smart contracts across decentralized finance (DeFi), insurance, gaming, and other major industries.
Chainlink is trusted by hundreds of organizations, from global enterprises to projects at the forefront of the blockchain economy, to deliver definitive truth via secure, reliable oracle networks. To learn more about Chainlink, visit chain.link and subscribe to the Chainlink newsletter. To understand the full vision of the Chainlink Network, read the Chainlink 2.0 whitepaper. Want to discuss an integration? Talk to an expert Solutions. Solutions | Docs | Twitter | Discord | Reddit | YouTube | Telegram | GitHub
About Polker.Game
Polker.game is the first Play-to-Earn poker game powered by $PKR which uses Unreal Engine 4 for immersive and powerful gameplay. They utilize a provably fair system for truly transparent gameplay. Earn NFT's by playing poker and gain the ability to play In tournaments, unlock awesome new animations and backgrounds, and expand upon the Polker Metaverse.
Website | Twitter | Telegram | Telegram Announcements | Facebook | Medium