What is the role of $PKR in pkr.io?
PKR.io is a novel platform that offers multiple protocols that can be implemented alone or in combination. They provide solutions to problems that multiple industries that implement blockchain technology are facing.
The core principles of PKR are Diversity, Versatility, Fairness, and Transparency. With these principles in mind PKR has developed and patented protocols that allow a seamless integration into online gaming platforms, e-commerce, and any other platform which requires a multi-currency application.
$PKR plays an important role in the PKR ecosystem as the utility token that powers the project.
The Multi Crypto Marketplace is a unique protocol that allows users/gamers to use their cryptocurrency of choice whilst displaying the live value in the fiat currency of choice. The live price data is pulled from an oracle so that all parties involved have accurate price data displayed in the currency of choice.
For e-commerce applications, this forms a simple checkout process allowing multiple cryptocurrencies to be implemented without the confusion of multiple chains and wallet usage. By allowing multiple cryptocurrencies to be used simultaneously the protocol allows for a larger demographic.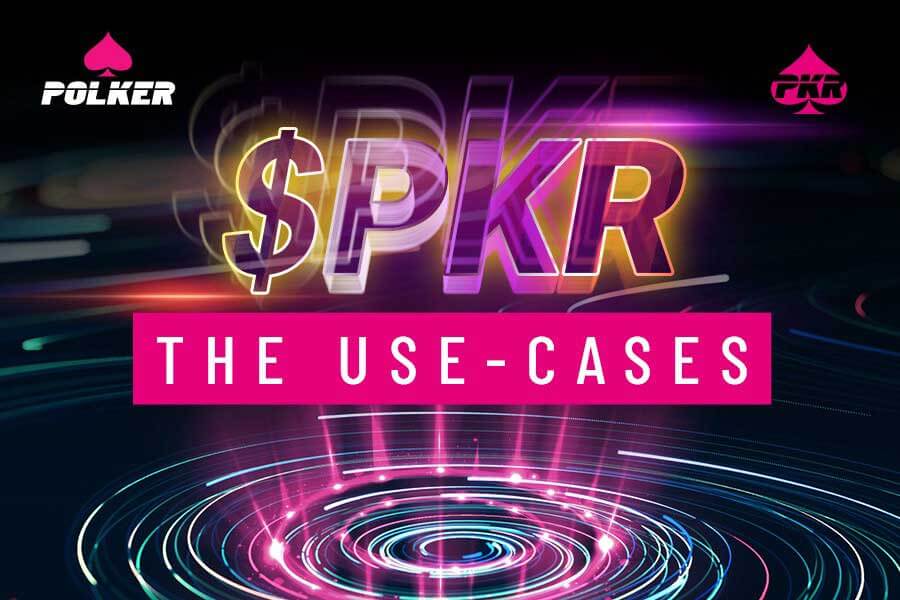 Polker Game & $PKR's Utility
Free to Play…
You earn play chips per day, and you play more, level up, and gain more levels, you get more play chips per day. You can buy more if you desire and you can also use them to earn small cosmetics. You level is locked at a high end of 30 where you can fold roughly 50 big blinds in a row until you're out of cards.
Play to earn…
Now, this is where we get in-depth. To access the play-to-earn system you need an initial buy-in of PKR. At the lowest level (approx $5) this doubles your EXP gain, doubles your play chip gain, allows access to tickets, NFTs, and the tournament game function.
You can play without the 5USD PKR, however, you will not earn.
Tickets…
Tickets are what we use to enter tournament games. Only paid users can access this system. From there, the winner takes all in a single-elimination no buy-back tournament (you can also play heads up!) You can use these tickets to purchase NFTs, in-game cosmetic items, upgrades to the PKR pass, social upgrades (harass your friends and rivals with emotes). Now where players of poker will really focus are the value creators which are the NFT's, the more tickets you get, the more times you can go for one of our Ultra-Rare NFTs, one of which sold for over 3.3 ETH.
$PKR is also used for staking on the Ethereum platform already, and in the coming months with be available to be staked on the Binance Smart Chain.
There's More…
The Polker.Game platform will be increasing the utility for $PKR in the future…
The platform will introduce NFT Staking for those who simply can't get enough of our NFTs.
We will also offer Liquidity Mining where those of you into DeFi will be able to use WETH/PKR and BNB/PKR LP tokens to increase your holdings.
And of course, we will be introducing more games!