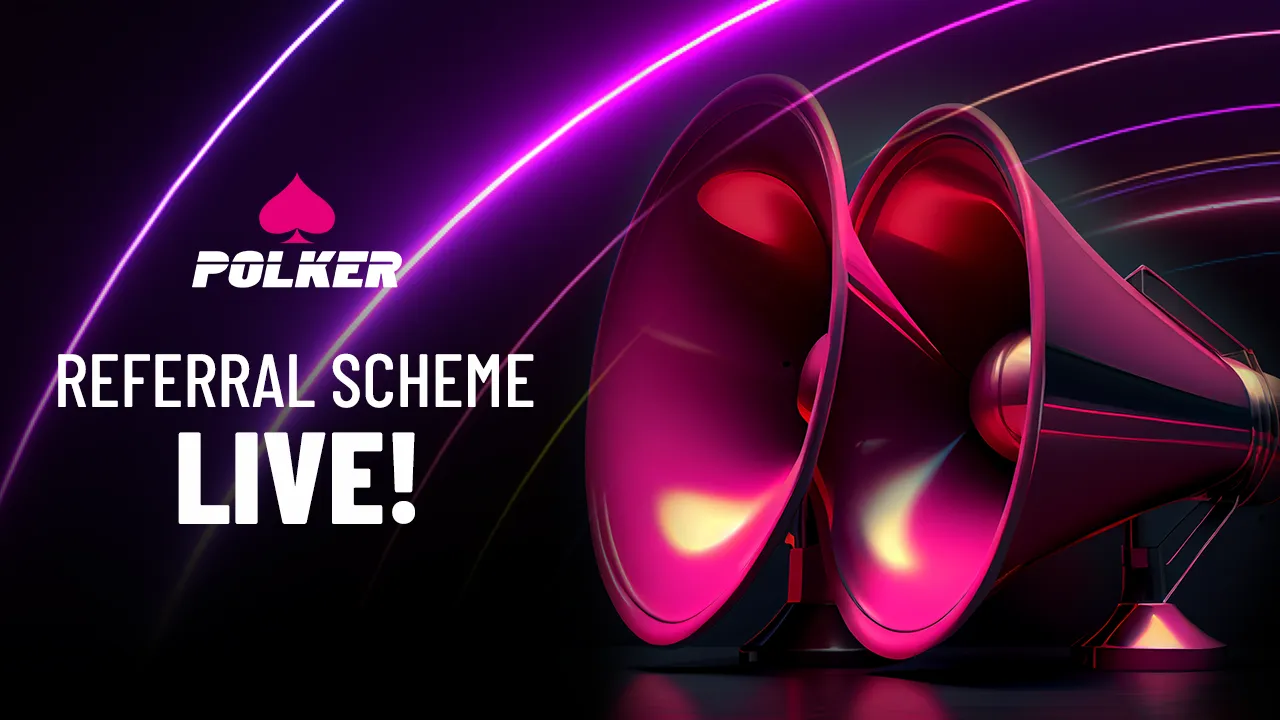 Polker is excited to introduce our new in-game referral system, which rewards you for bringing new players to the game. With this new system, you can earn Spades, PKR-Passes, and other surprise rewards just by sharing your referral code with friends and family.
How the Referral System Works
To participate in the referral system, simply go to "Account" in the game and find your referral code. You can then share this code with anyone you know who might be interested in playing Polker.
When a new player signs up using your referral code, they will receive an extra 2000 play chips as a welcome bonus. Once they make any purchase (PKR-Pass or Spades), you will receive 20 Spades as a reward. And for every 10th person who signs up using your code, you will receive 100 Spades.
Earn Rewards for Referring New Players
With Polker's referral system, it's a win-win situation for everyone. New players get a welcome bonus, and you earn rewards just for bringing them to the game. Plus, the more people you refer, the more rewards you can earn.
So start sharing your referral code now and watch the rewards roll in. It's never been easier to earn Spades and other prizes just by sharing the game you love with others.
Surprise Referral Rewards
But that's not all. Polker will also be offering surprise referral rewards in addition to the standard Spades and PKR-Passes. These rewards may include special bonuses, free keys, and other exciting prizes. So keep sharing your referral code and stay tuned for these surprise rewards.
In conclusion, Polker's new referral system is a great way to earn rewards while introducing others to the game. So don't wait – start sharing your referral code today and start earning those Spades!