We know many of you have been wondering whether we would extend the staking pools. We promised that we would, and as usual, we have stuck by our promise!
Both our Ethereum (ERC-20) and Binance Smart Chain (BEP-20) Staking pools have been extended until December 25th — Christmas day!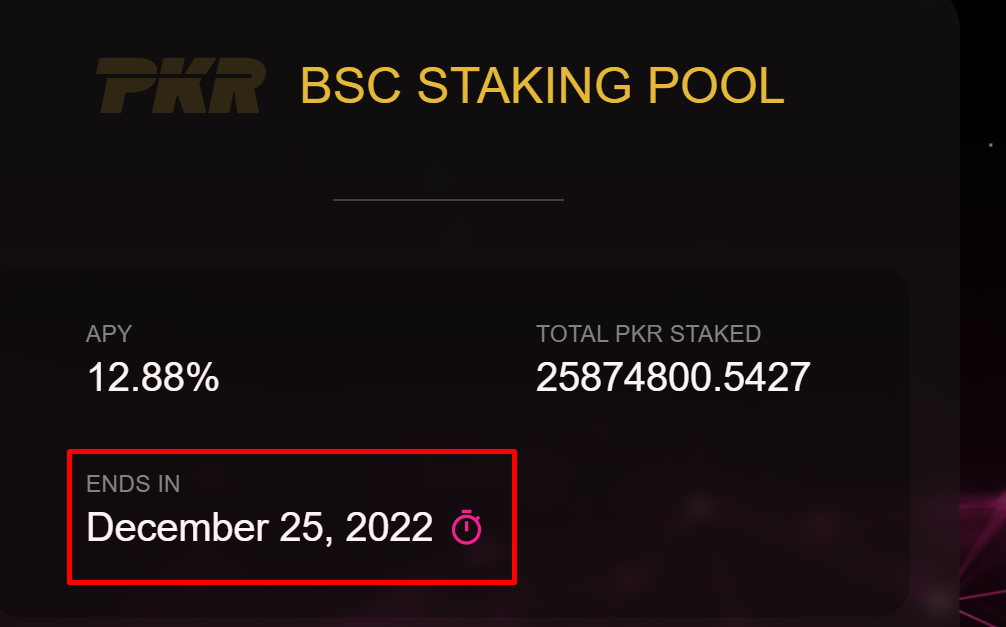 PKR can be staked natively here on both chains. Currently there is a 12.8% APY on BSC and a 16.8% APY on Ethereum. With ETH gas fees being low, those of you staking larger amounts could use this opportunity to gain a few more PKR! Remember, you can bridge your PKR between ERC-20 and BEP-20 here at any time!
We will extend the pools again, don't worry — but this time it'll be Christmas day so maybe we will increase the number of PKR (and therefore APY!). Maybe we will have another treat for by then — you'll have to wait and see!
Regarding 'The Merge'
Ethereum's latest Upgrade went through moving the network from Proof-of-Work to Proof-of-Stake. This long-awaited upgrade is significant in the fact that it has reduced the power required to secure the Ethereum network by over 99% — making it much more environmentally friendly.
The entire upgrade, although significant, was planned and implemented so that it had no effect on any existing tokens, smart contracts, or DApps utilizing the network. Therefore, your ERC-20 PKR are perfectly safe in the staking pool and nothing has to be done.
If you have not yet joined our Early Access Release then get in touch with one of our staff and they will guide you through the process! Reach out on Telegram, Twitter, and Discord, or contact us by email at hello@k8s-wordpres-wordpres-4e519226db-1229275821.us-east-1.elb.amazonaws.com.